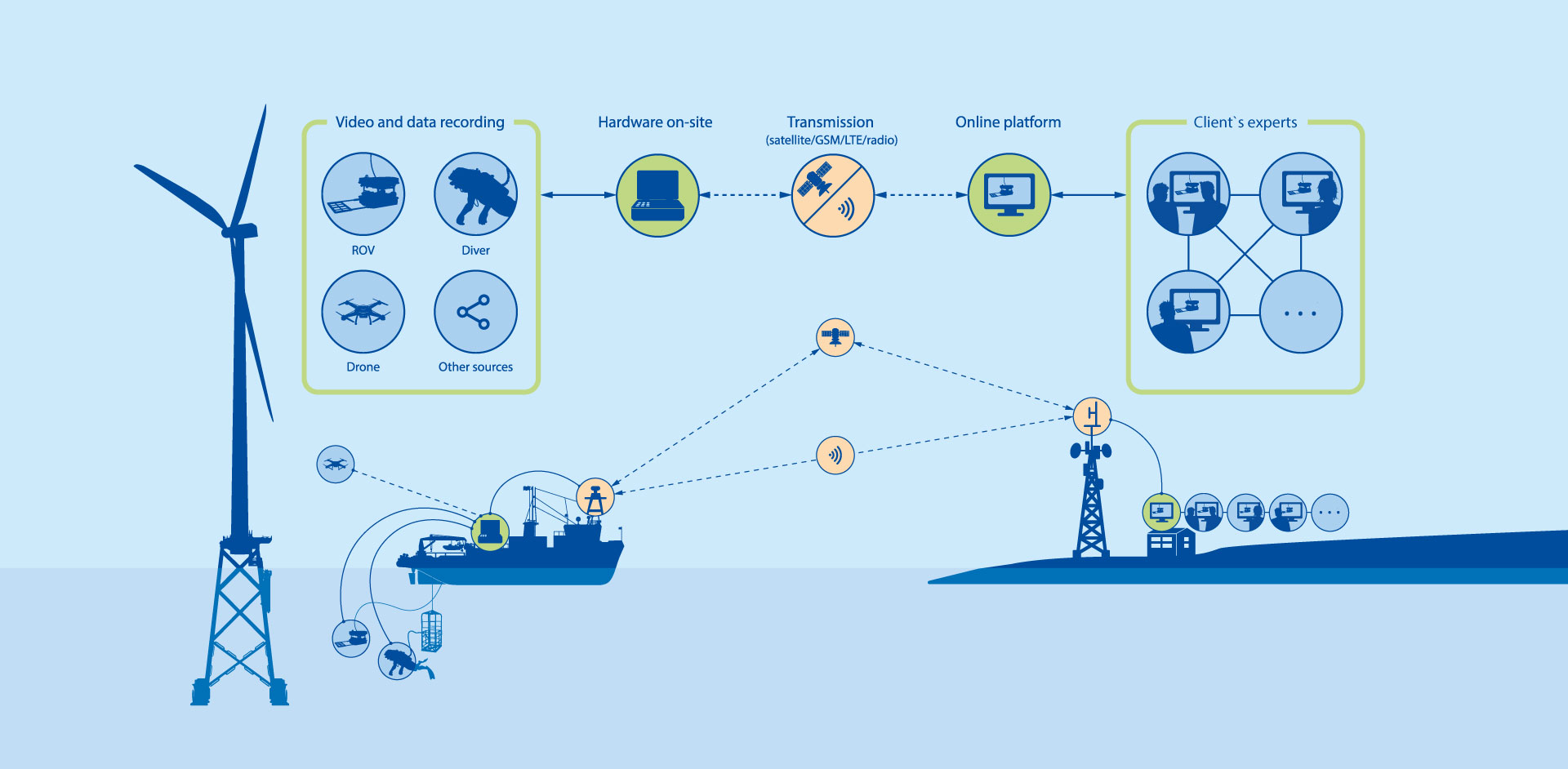 Introducing new possibilities for remote surveying and consulting
BalticStream is a flexible hard- and software solution for streaming live videos from remote places to anywhere in the world. It was developed by Baltic Diver Germany in cooperation with a Norwegian partner.
On-site almost any kind of live video input can be fed into BalticStream. The data is transferred via mobile telephone or satellite networks and streamed to an online video platform, which can be accessed from usual desktop PCs. In addition, the equipment enables a live communication between the workers on-site and the online participants. The on-site hardware is designed to be robust and lightweight and can be operated by any technician after a short introduction. The online platform is easy to access and to handle. This technology can be used in various scenarios.
Online support and monitoring of surveys of any kind, e.g. ROV surveys of an offshore wind turbine, drone flights above construction sites, diving inspections of wracked vessels etc.
In-water survey of vessels via diver or ROV: The class-surveyor does not need to be present on-site. He can access the survey from the office and directly talk to the operator and diver on-site.
Remote assistance: If a technician faces an unexpected challenge on-site, he might need support from a remote colleague or expert. No matter whether he is a mechanic in a wind turbine nacelle or a diver facing an UXO. Via BalticStream, the expert team can follow the task on-site on screen and provide the necessary remote support. Valuable time and travel costs are saved.
Many other client-specific scenarios are possible. The hard- and software can be adapted in-house for special requirements.